What are the four main types of window tinting?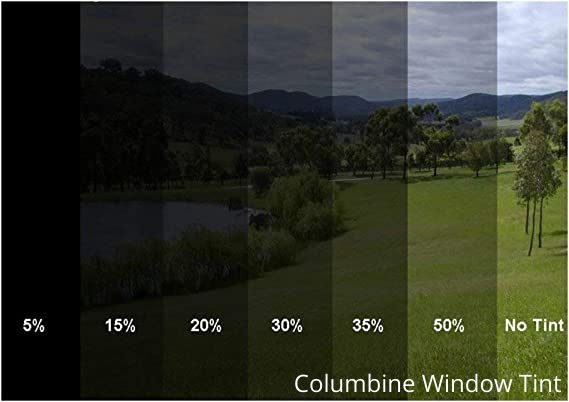 When people hear the words window tint or window films, they often think about automotive tinting.  Still, residential and commercial window tinting are also prevalent. In many cases, can provide more benefits than films for autos.  For homes and buildings, there are many types of window tinting.  Selecting the best window tint for you depends on what goals you are looking to achieve.
You might want to protect your home's furniture. Your products in a business, making a solar window tint the product for you. 
If your goal is to make your glass safer, you can easily add a safety or security window tint.
With a decorative window tint, you can gain privacy while still allowing a lot of natural sunlight through the window.
Window film is a very efficient and inexpensive way to enhance your windows. Window tinting solves many of the issues of having many beautiful windows.  Below I will talk about the main types of window tint for homes and buildings. I will also give some of the most common benefits of each.
1. Decorative Tinting
Decorative window tints have quickly become one of the most used window films in homes and buildings. They are commonly used to provide privacy or give the window a decorative or designer look.
Decorative window tints include frost films, colored films, and printed or patterned window films. Decorative film can cover the entire window or a portion to give privacy in some areas while allowing visibility in others.
Businesses will use decorative window films to give total privacy or use a band of frost film or patterned. Window tint in the middle of the window to give privacy in crucial areas and allow visibility in others, such as conference rooms. 
Homes will use decorative films to gain privacy while allowing natural light to enter the room. Often, customers will install these films on windows in or near front doors to keep people from looking into their homes, enhancing their homes' security. Also, they are excellent in bathrooms where privacy is a must, but you still want to use sunlight to keep the room bright.
2. Solar Window Film (Energy Window Tinting)
Solar window films or energy window tint is what most people think of with window tinting.  Typically, they visualize the darker window tints on cars or the reflective windows in large buildings.  Solar window tinting includes any film that resists the heat from the sun. Also reduces the blinding glare coming in windows, or protects against the sun's damaging ultraviolet light.  
The energy window films can include the dark-colored dyed films and the reflective metalized or mirrored tints. But there are varying degrees of each, including some that are very light-toned, looking almost clear.  
Solar window tints will increase comfort and save money by reducing the intense heat from the sun that comes through the windows. It will also keep you from squinting with bright sunlight, acting as sunglasses for your home.
3. Safety and Security Window Tint
Most window tints range from 1.5 mils to 2 mils thick. Safety and security window films are thicker, usually ranging from 4 to 8 mils thick, but can be as much as 15 mils thick or more.
The thicker safety and security window films help hold the glass together if broken. The increased thickness keeps dangerous broken glass from falling on people or spreading on the ground which is more likely to cause injury.
Security window tint can also help keep the glass in place and connected to the frame when broken. Security window film makes it more difficult for an intruder to enter by breaking the window.  These window films can deter people from breaking in through the glass altogether. Window tinting give you more time to respond or the police to arrive.
4. Graffiti Films
With glass costs rising and more windows getting damaged by "taggers" etching their graffiti into the glass, anti-graffiti window films have become more popular and are a great way to save money and keep the glass looking great.
Often, graffiti is acid-based paint, which etches into the glass, leaving damage even once removed. With graffiti window tint, the acid-based paint usually wipes right off, leaving no evidence that it was ever there.
Sometimes graffiti is carved or scratched into the glass.  If there was no graffiti protection on the glass, you spend a lot of money getting the glass replaced.  When graffiti gets scratched into glass protected by anti-graffiti window tint, it is much less expensive to get the film replaced and save the window. 
Conclusion
We have looked at the most common types of window tints and talked about the benefits of each. There are benefits of window tint that can cross over between each type.
For example, almost all window tint blocks more than 99% of the damaging ultraviolet rays, protecting against the leading cause of fading. So even with a clear security tint or an anti-graffiti film, you can get some of the benefits you would expect from solar window tints.
Also, there are security window films made with the same metals or dyes as energy window tints, allowing you to get the benefits from both types simultaneously.
With so many types of window tinting available, you are sure to benefit from installing window film on your home or business. Which window film will help you save money, be more comfortable, and feel safer?